The Party Peel
Love love love the party peel, makes my skin look and feel gorgeous!
Fabulous
Love the Party Peel. Thanks to Oprah's finds on The View, which is where I heard of The Route
Did not work as advertised
I tried The Party Peel Golden twice and never got any foaming bubbles. Product is defective or doesn't work as advertised. I used it (6-8 pumps) as directed on clean dry skin and left on for 15 minutes and still didn't foam. Unfortunately, I bought two sets based on good reviews from NBC. Big waste of money.
Amazing
My skin feels smooth, clean and even colored,
A great product
Love to party peel !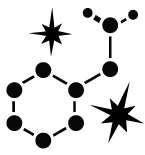 PROPRIETARY BLEND OF EXFOLIATING ACTIVES
A quartet of gentle, exfoliating acids to help reveal your most radiant skin.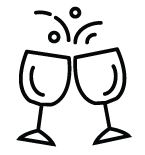 ADVANCED CHARDONNAY GRAPE EXTRACT
An advanced botanical ingredient extracted from the Chardonnay Grape to help maintain skin rhythm and improve skin barrier.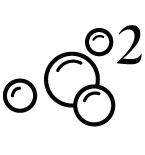 OXYGEN DELIVERY SYSTEM
Oxygenating bubbles that form on contact for enhanced delivery of actives.
Apply 6-10 or 12 pumps of THE PARTY PEEL® on clean, dry skin to the face, neck, décolleté and back of hands.
Allow oxygenating bubbles to form. You can reactivate the bubbles by massaging while moist until action stops.
Leave on for 5-15 minutes. While you wait, take a selfie with your beautiful gold face and tag @THEROUTEBEAUTY
Rinse thoroughly with cool water and pat dry
For optimal results, follow immediately with THE GIRLFRIEND™ makeup primer
Let's party! Enjoy your soft, glowing, party-ready skin and dance the night (or day) away looking fabulous!