Amazing
My skin feels smooth, clean and even colored,
A great product
Love to party peel !
Ok
I expected more dramatic results. With all the talk about peels being harsh, I expected a little more. I get that the idea is to not irritate your face but I also want to be able to see/detect something actually happening. But I did enjoy the bubbles!!
Wish I could give a review of the Party Peel but, apparently, my order was lost in the mail. 😩
Love!
Love this peel for a quick pick me up! My skin feels so soft and smooth and my pores are almost invisible after. I love the gold color and it bubbles/oxygenates when you first put it on and as you rub it in so you know it's working. Will def repurchase.
Golden hour
My favorite time of the week! Applying the party peel is such an amazing feeling… I love the bubbling… and the golden finish….my skin feels soft and looks great! After rinsing the party peel with cool water your skin feels incredible…enjoy your Golden hour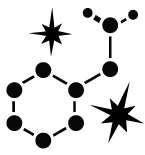 PROPRIETARY BLEND OF EXFOLIATING ACTIVES
A quartet of gentle, exfoliating acids to help reveal your most radiant skin.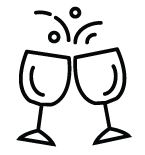 ADVANCED CHARDONNAY GRAPE EXTRACT
An advanced botanical ingredient extracted from the Chardonnay Grape to help maintain skin rhythm and improve skin barrier.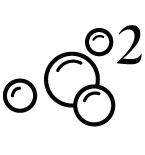 OXYGEN DELIVERY SYSTEM
Oxygenating bubbles that form on contact for enhanced delivery of actives.
Apply 6-10 or 12 pumps of THE PARTY PEEL® on clean, dry skin to the face, neck, décolleté and back of hands.
Allow oxygenating bubbles to form. You can reactivate the bubbles by massaging while moist until action stops.
Leave on for 5-15 minutes. While you wait, take a selfie with your beautiful gold face and tag @THEROUTEBEAUTY
Rinse thoroughly with cool water and pat dry
For optimal results, follow immediately with THE GIRLFRIEND™ makeup primer
Let's party! Enjoy your soft, glowing, party-ready skin and dance the night (or day) away looking fabulous!